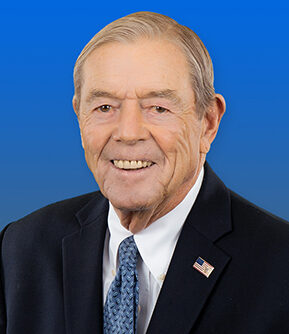 Samuel A. McCullough
Chairman Emeritus, Griffin Holdings

---
Powerful partnerships. Standout solutions.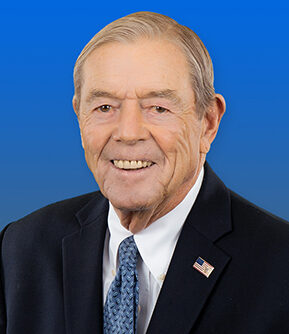 Samuel A. McCullough
Chairman Emeritus, Griffin Holdings
samuel.mccullough@griffinfingroup.com
Areas of Focus
Samuel A. McCullough is Chairman Emeritus of Griffin Holdings Group LLC* and a consultant to Griffin Financial. In this capacity, he brings his extensive experience to bear in consulting with our professional staff in investment banking activities, particularly in the financial institutions area.
The Honorable Samuel A. McCullough served as Secretary of Community and Economic Development of the Commonwealth of Pennsylvania during the Ridge Administration. As DCED Secretary, he assisted the administration in reducing business taxes; oversaw billions of dollars of economic development projects throughout the Commonwealth; and attracted international shipbuilder Kvaerner AG, technology giant SAP and outdoor outfitter Cabela's to Pennsylvania. A business and community leader for over 40 years, Sam served as a director and consultant to CoreStates Financial Corporation and President of its holding company after the merger between CoreStates and Meridian Bancorp. Prior to the merger, he served as Chairman, President and CEO of Meridian Bancorp Inc. and served at its helm for nearly two decades, during which time the bank grew from $1 billion to over $17 billion in assets, principally through more than 20 acquisitions. Sam was named CEO of Meridian when the holding company was founded in 1983, having previously served as CEO for American Bank and Trust Co., a predecessor to Meridian.
Sam is highly active in professional and community organizations. He serves or has served on the Boards of the Berks County Economic Partnership, the Berks County Executive Forum and the Berks County Community Foundation. He was a long-time Trustee of the University of Pittsburgh and is a member of several corporate boards.
Sam is a former member of the American Bankers Association, the Pennsylvania Bankers Association and the Pennsylvania Business Roundtable. He is the past Chairman of the International Financial Conference, a past Chairman of the Association of Bank Holding Companies, a former board member of both the Federal Reserve Bank of Philadelphia and the Federal Advisory Council to the Federal Reserve Board.
*Griffin Holdings Group LLC is the parent company of Griffin Financial Group LLC, a member of The Stevens & Lee Companies.
Education
University of Pittsburgh, B.S., Business Administration
Honorary doctorate degrees from Alvernia University, Lehigh University, Albright College and Reading Area Community College